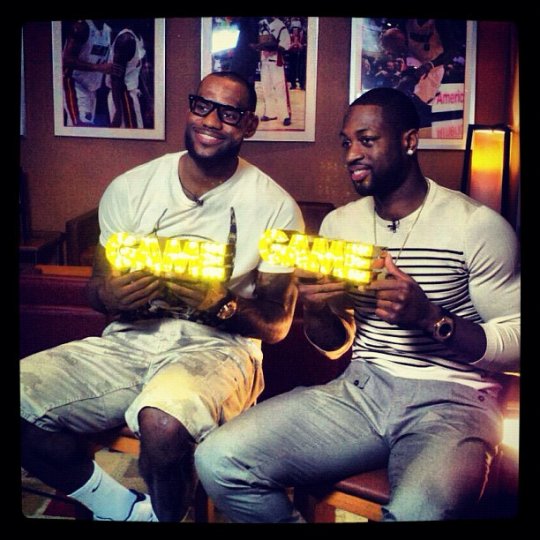 Having a Hollywood actress as a girlfriend just might be added pressure to stay on top of the game, but whatever it may be, Dwyane Wade is winning in style!
Saturday evening, D-Wade took home the "That's How I Roll" Most Stylish Athlete award at the 2nd Annual Cartoon Network Hall of Game Awards in London.
The Miami Heat player and Gabrielle Union's beau was in company of one of his favorite b-ball brothers LeBron James, who also scored big, taking home the "He Got Game" award for Best Male Athlete.
Dwyane Wade continues to game on and off the field, leaving him a prized winner in sports and style; the best of both worlds!
We love D-Wade and hope he keeps up the great work.