"Being that Dwayne's diet consists of almost 90% poultry, I have to be  creative in preparing his meals. I came up with this dish with the  thought of making something so flavorful and eye catching that he'd  ask for it again. It worked! I hope you'll enjoy it too!" – Chef Richard Ingraham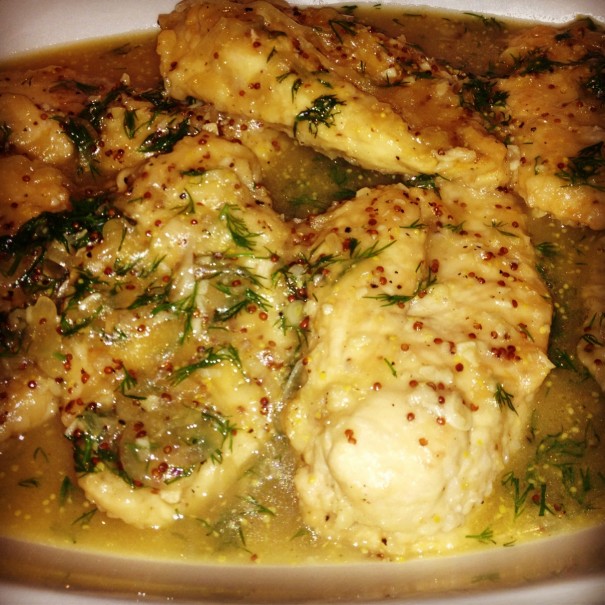 Ingredients:
1/4 cup All Purpose Flour
1/2 teaspoon salt
1/2 teaspoon fresh ground black pepper
4 skinless boneless chicken breasts
3 tablespoons canola oil
1/2 cup chopped shallots
1/4 cup chopped garlic
1/2 cup white wine
1 1/2 cups low-sodium chicken broth
2 teaspoons honey
1 tablespoon whole grain mustard
1/4 cup chopped fresh dill
Instructions:
Heat oil in a heavy skillet over medium high heat until hot, but not smoking.
In a bowl whisk together the flour and half of the salt and pepper.
Dredge breasts in the flour mixture and set to the side.
Brown breasts about 3-4 min on each side.
Transfer browned breasts to a clean dry plate.
Pour out all but 2 tablespoons of oil from the pan.
Add shallots and onions to the pan and sauté for 2-3 minutes.
Add wine and bring to a boil. Scrape the pan to loosen bits stuck to the bottom.
Add chicken broth, honey, mustard, and the remaining half of the salt and pepper.
Simmer sauce and return the breasts to the pan and cook covered for 15-20min.
Remove the breasts from the pan and let the sauce reduce for about 3-5 minutes.
Add fresh dill to the sauce.
Pour sauce over the chicken breasts and plate it as you wish. Serves 4.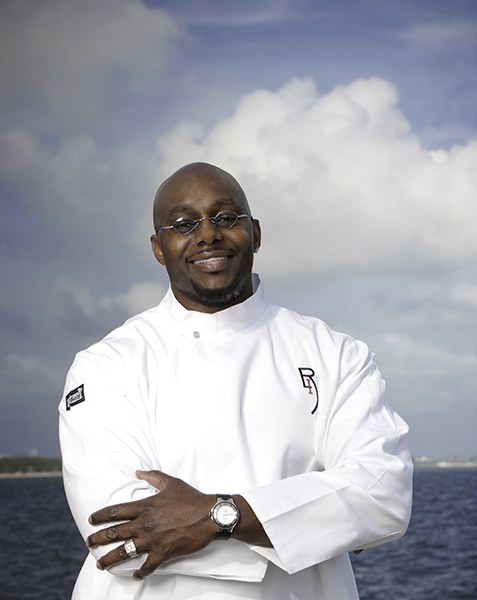 For more recipes and information on Chef Richard Ingraham:
Website: www.chefrli.com
Facebook: www.facebook.com/chefrli
Twitter: www.twitter.com/chefrli